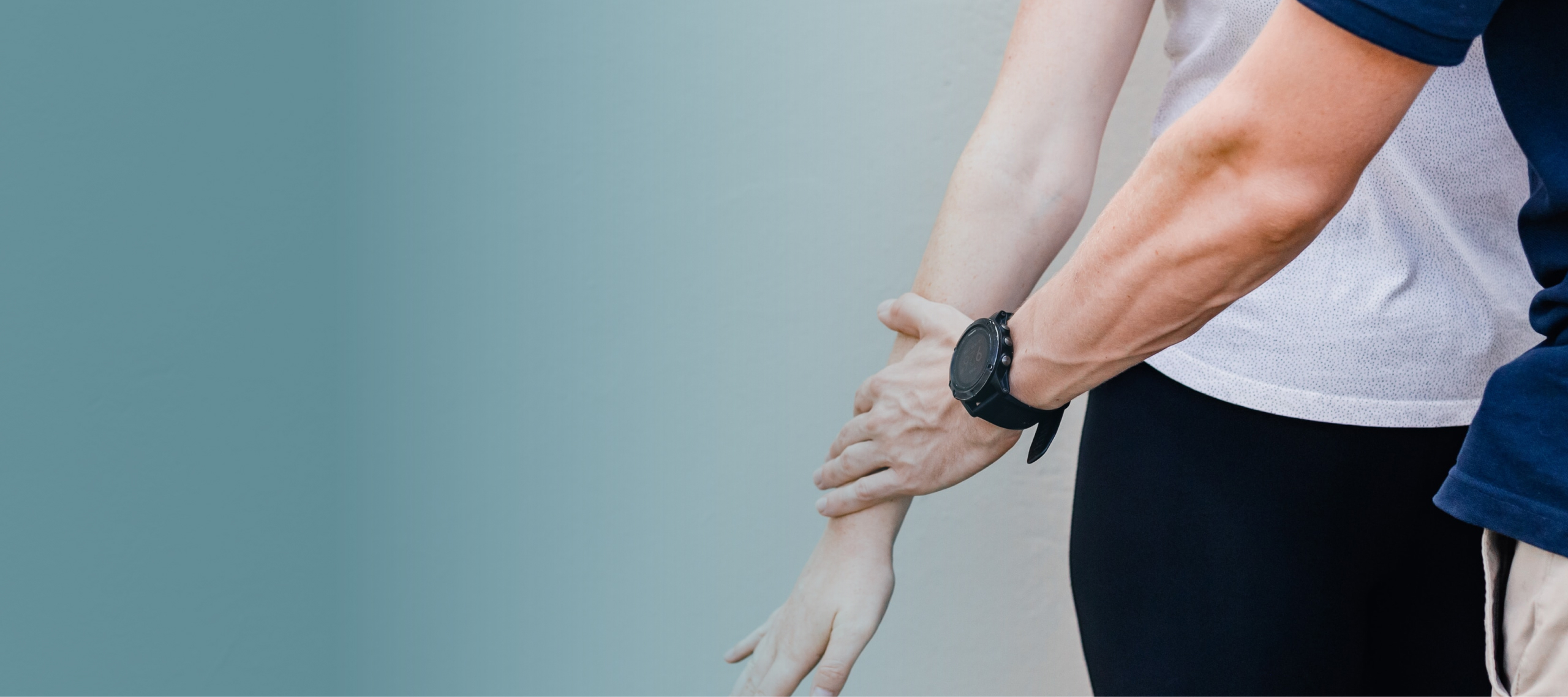 Trigo is with you all the way
Trigo has developed a technology platform to help you based on your specific needs, you can choose:
Download and go! The easiest way is to try the Trigo app for yourself, browse hundreds of guide articles and potential solutions.  We love it when people get great results by using Trigo.  The app does not diagnose conditions, we offer physiotherapists for that, but in the explore section of the app you will find extensive articles for you to browse and help you to understand more about common musculoskeletal disorders, each article written by Trigo physiotherapists and providing professionally curated solutions that might help you on your journey. Why not give it a try?
Come see us. Trigo heritage is physiotherapy, we love helping people and we still offer physical treatments and examinations at our original Bergen clinic. If you are unsure of what is wrong with you and what you should do, it may be a good idea to see a physiotherapist. Trigo treatment is backed by the app and the Trigo philosophy of supported self-care treatment techniques to help you to  speedy recovery.
As seen on screen. If you can't get to Bergen or you have a hectic schedule, Trigo also offers digital consultations to inspire you, give you the belief that you get it right and confidence that what you are doing is good for you. Trigo telehealth is delivered securely right from within the Trigo app, connecting you with your physiotherapist or other Trigo professional.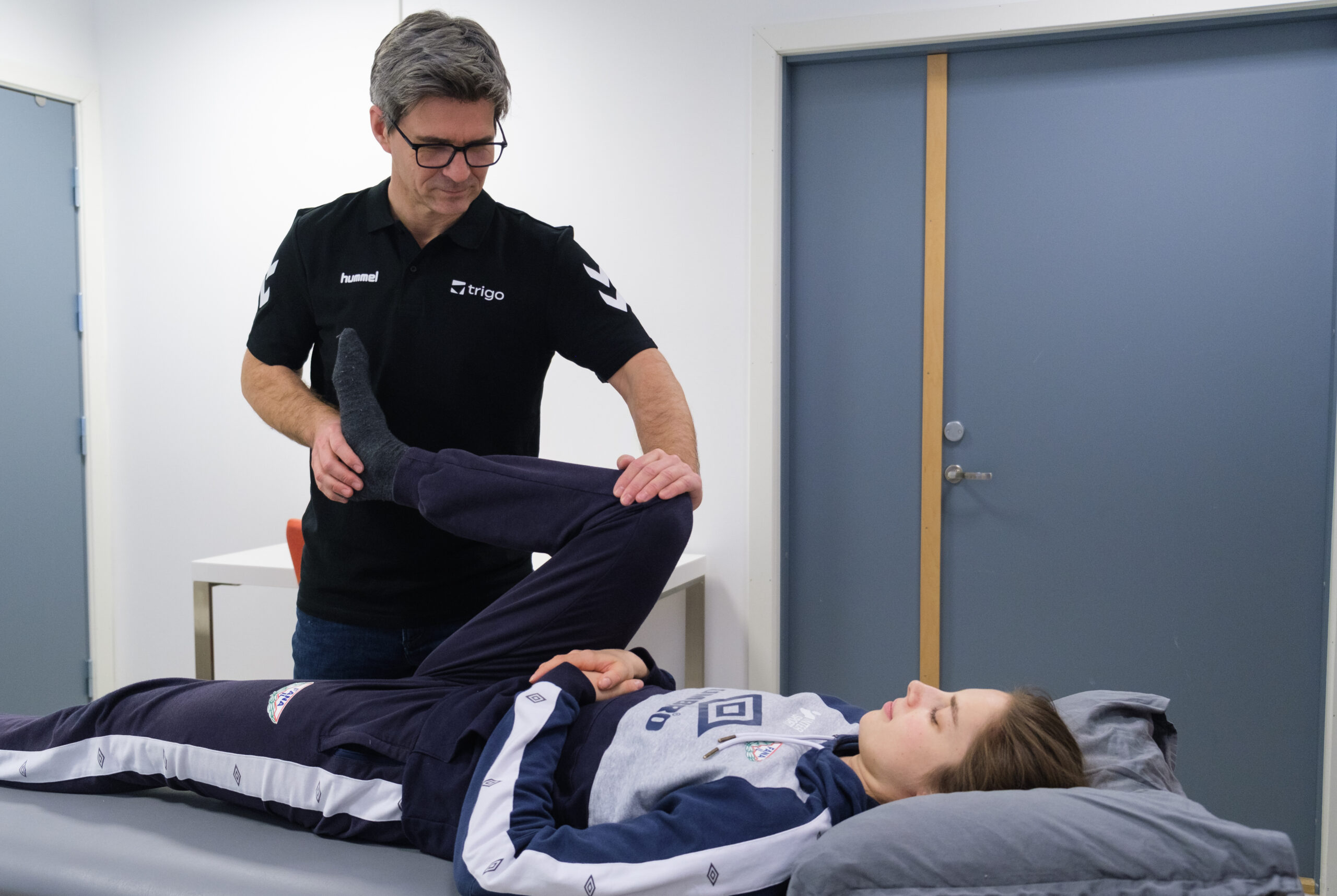 650 kr
Initial physical examination
40 minutes
Dialogue about pain, experiences and possible causes
Physical assessments
Try different measures
400 kr
Physical physiotherapy treatment
20 minutes
Review of self-activity and testing of effect
Appropriate treatment
Follow-up of self-activity
Up to 15 minutes video call
Dialogue about pain, experiences and possible causes
Follow-up of self-activity
Tips and advice
549 kr/month
Digital follow-up
Up to 15 minutes video coach
Personalized follw-up of self-activity
Unlimited chat with coach
Discount on other services
Join our network of physiotherapists?
We are selecting independent physiotherapists across Norway to help us build the Trigo story. If you are a physiotherapist who is interested in bringing the Trigo philosophy to more people, why not consider joining our network?  Not only can Trigo add value to your business, but also Trigo may refer patients to you as a selected network provider.
If you are interested in the concept of supported self-care, if you enjoy helping people to understand more about their condition or training objectives, if you like to guide and empower patients towards self-activity and provide motivation and support to help them to take responsibility for their own health and quality of life, then Trigo might be what you are looking for!